Meet the team behind the brand! Without the support of every team member behind our core mission, it would be impossible to provide to you with the product reliability and excellent customer service we're known for. We are extremely proud to have qualified and capable people running each part of our business that together make it possible for us to provide you with quality products and first-rate customer service.
Dr Mark Perissinotto
Co-Founder and Managing Director
The owner of a forge and wanna be blacksmith, Mark loves shopping for gadgets that make BZZZZ sounds and camping with his three boys. He has a partial fondness for Neil Young, perpetual praise for Leonard Cohen and eternal love for Harley Davidsons.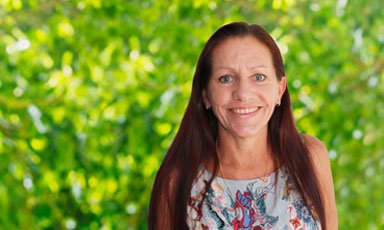 Carolyn McIntyre
Accounts
A true dog lover, Carolyn is a passionate and loving mother to her two fur-children, Ragnar and Arya the German Shepards. When she isn't camping, or walking her dogs along the beach, you might find her gardening in her home-grown vegie patch.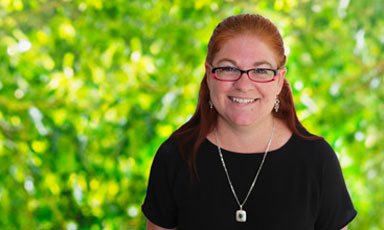 Cheryl Denman
Administration
Always on the go, the mother of two and one fur-baby, Rango the Chihuahua, Cheryl loves nothing more than kicking back in her spare time. In front of the TV is where you'll find her, watching her favourite shows, Game of Thrones and The Walking Dead.
Macy
Puppy Admin
Brightening her fellow staff member's day is what Macy the Pug does best. When she isn't attending to customer calls, you'll find her looking for pats or chewing on her favourite toy Pig the Pug.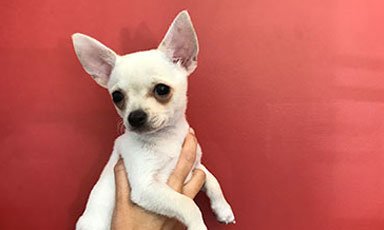 Rango
Puppy Accounts
The tiniest team member, Rango the Chihuahua loves playing chasey with his fellow staff members and taking long naps in between calculations.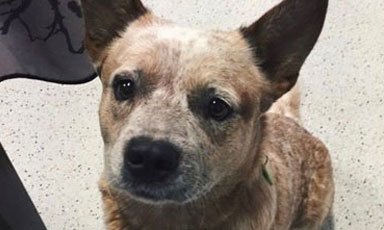 Kimberly
Dog Dispatch
With her gentle nature, and motherly instincts, Kimberly the Australia Cattle Dog makes the office a great place to be. In between packing orders, she enjoys doing her rounds for pats and waiting patiently at the morning tea table for a sneaky treat.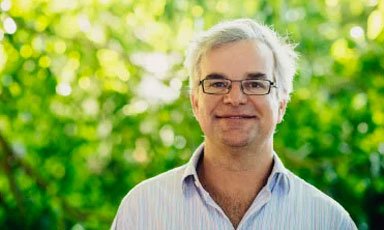 Steven Perissinotto
Co-Founder & Executive Director
It's hard to imagine Steven anywhere other than in front his computer but he's a passionate family man with three children, two Cavalier King Charles Spaniels and one black vespa! When he's not supporting his kids from the sidelines, Steven can be found over-indulging in cheese, black kalamata olives and beer; preferably Peroni.
Naomi Szabo
Digital Marketing Manager
Apart from being a dedicated soccer Mum, Naomi is the master of the to-do-list and avid camper. She kicks a deadly drop-punt, is keen on binge watching HBO TV series and loves the idea of clean, healthy living; but only if chocolates involved.
Jamie Clarke
Senior Designer
With an obsession for dark chocolate, a fixation with Scandinavian furniture and a passion for everything creative, Jamie also has a thing for animals; especially his pug Boo.
James Intal
Marketing Assistant & Graphic Designer
A lover of green tea, the Gallery of Modern Art, indie music festivals and Ocean Street, Maroochydore, it's fair to say that James enjoys the finer things in life. He's also the proud owner of two super energised pups; Mckey and Spyke.
Georgia Tan
Marketing Assistant & Graphic Designer
With a love for fashion and photography as well as dreams of travelling around the globe, Georgia enjoys the creative side of life. When she's not designing behind the computer, you'll find her sipping on a latte with her pug companion 'Macy' by her side.
Shelby Campbell
Marketing Assistant
As an avid lover of music, you'll most likely find Shelby listening to some tunes, green tea in hand, sketching away or dreaming about her next travel destination. It's fair to say there isn't much that gets done in her life without music playing too.
Vicki Cunning
Dispatch & Customer Relations Coordinator
A wife and current mother of two children, two dogs, a bird and two cats, Vicki is a Sunshine Coast kid at heart. If she isn't walking her 'babies' Becker and Reggie at Mudjimba Beach, she'll be packing the Landcruiser for a romantic weekender on Double Island Point.
Brigitta Jessen
Customer Service
Avid Triple J and all things organic lover, Brigitta is always up for a chat about the newest artist or her favourite new recipe discovery. She bakes a delicious gluten-free cheesecake, enjoys a good salt lamp or two, and adores her family and German Shepard Chilli.
Barbara Grenier
Dispatch
Passionate about all creatures great and small, Barb dedicates her many waking hours to helping needy animals. She owns two gorgeous Somali cats, Jessie and Harry, and loves the thrill of stealing the next door neighbour's dog to bring to work.
Michelle Vermeulen
Dispatch
Waking up in the morning and admiring the view from her back porch is Michelle's favouite thing to do. A free spirited soul, she also loves coffee, camping at Kenilworth, gluten free banana & raspberry bread and birds; but not necessarily in that order.
Rhiannon Parsons-Smith
Dispatch
Life's pretty fun when you have a dog, cat, guinea pig and a couple of chickens to spend it with. Rhiannon loves caring for her fur-friends, and when she isn't keeping them out of mischief, you'll probably find her reading a book or listening to her favourite music.
Zyra
Quality Control
She may be the youngest member of the team, but that isn't to say Zyra the Lab has the biggest personality that can make anyone smile. Splashing in water is one of her favourite things to do, whether that's at the local dog beach or in her water bowl!
Becka & Reggie
Pupstomer Service
You know it's going to be a whole lot of fun when Becka & Reggie are around. These two Staffies can make new friends with the turn of a head, and take their Pupstomer Service role very seriously – that's if you consider playing fetch and napping work…
Copyright © VetShopMax. All rights reserved.